MANITOBA SPORTS BETTING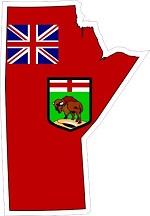 If you're looking for the best sports betting sites in Manitoba, you are at the right place. The province is seeing rapid growth in all forms of gambling including in sports, casinos, poker rooms, Manitoba lotteries, and bingo halls. All these are overseen by the Manitoba Liquor and Lotteries Commission. In addition to that, there are off-shore online sportsbooks accepting Manitoba residents who wish to bet on the NFL, NHL, and MLB, amongst other leagues. There Manitoba residents are spoilt for choice with sports betting options and highly competitive odds prices.  If you wish to start betting on your favorite league or any of today's games, then stay with us.
In this comprehensive Manitoba sports betting guide, we list the best internet betting sites for Manitoba betting enthusiasts to place wagers from their desktop or mobile. You also get to read about the gambling laws, popular sports and Manitoba sports teams. We also provide you with quick steps on how to bet on sports in Manitoba online and other valuable information.
BEST MANITOBA SPORTS BETTING SITES ONLINE 2020
MANITOBA GAMBLING LAWS
The Manitoba Liquor and Lotteries Commission is in charge of sports betting in the province of Manitoba. The commission was founded when the Manitoba Liquor Control Commission (MLL) merged with Manitoba Lotteries. The casinos in Winnipeg, Lotto Spot products and the popular PlayNow mobile app are operated by the commission. The MLL also licences betting and gaming activities in Manitoba. The most common betting type in their sport betting products are accumulators. Bettors need to combine at least two sports events as it is illegal to bet on single teams in Manitoba and the whole of Canada. The legal betting age in Manitoba is 18.
WESTERN CANADA LOTTERY CORPORATION
The Western Canada Lottery Corporation (WCLC), which was established in 1974, is a non-profit organisation that operates gaming and lottery activities on behalf of several Canadian provincial and territorial governments including; Manitoba, Alberta, Nunavut, Northwest Territories and Saskatchewan.
It is also a marketing arm of the Interprovincial Lottery Corporation in charge of lottery products across Canada, working in conjunction with the MLL. They are the reason why Manitoba lotteries can wager on the Proline, Lotto 649, Lotto Max and other paper-based sports betting games which we discuss later.
HOW TO BET ON SPORTS ONLINE IN MANITOBA
At offshore online sports betting sites, Manitoba residents are able to wager on a variety of leagues and sporting events. These are the sites you will see featured here on our site. At these top-rated sportsbooks, Manitoba bettors will find a wide range of betting lines including money lines, spreads, props, futures, over/unders for football, ice hockey, baseball, soccer, horse racing, and a whole lot more. You also get to take advantage of free bets and other real cash bonuses and promotions.  More so, betting can be done from your desktop or mobile device. You can wager by following these quick and easy steps:
Sign up with your favorite Manitoba sportsbook from our list.
Deposit and claim your real money bonus.
Choose your betting market.
Make your selections and wait for the outcome.
Withdraw your real cash winnings and repeat!
POPULAR SPORTS IN MANITOBA
There are plenty of popular sports in Manitoba and you can bet on any of them at our recommended online bookies. The following sports are very popular among bettors:
Ice Hockey
Baseball
Football
Boxing
Soccer
Basketball
Cricket
Rugby
Cycling
Archery (limited to some sportsbooks)
Curling (limited to some sportsbooks)
Wresting (limited to some sportsbooks)
MANITOBA SPORTS TEAMS
Manitoba is home to several sports teams, including in the NHL. Most of these teams are based in Winnipeg, which is Manitoba's capital and the largest city of the province. Below is a list of Manitoba sports teams by category.
Baseball
Canadian Football
Manitoba Bisons
Winnipeg Blue Bombers
Ice Hockey
Winnipeg Jets (NHL)
Winnipeg Falcons
Winnipeg Maroons
Winnipeg Hockey Club
Winnipeg Monarchs
Manitoba Moose
Soccer
STATE-CONTROLLED SPORTS BETTING IN MANITOBA
The province of Manitoba has several paper-based betting options and a mobile betting service, which is operated by the MLL. Below we discuss each of the sports betting options available.
PROLINE
The Pro-Line is the first type of sports betting that the MLL offers and bettors get to wager on the outcome of three to six sporting events. If you get all outcomes correctly, you win a potential cash prize, which obviously is your stake and multiplied by the odds of each. Pro-Line tickets start from C$2 up to C$100.
POINT SPREAD
The MLL also offers point spreads for professional and college sports; baseball, basketball, hockey and football. With the point spread, you only have two options to bet; if it's going to be a home or away win for two to 12 games.
PRO-PICK POOLS
A selection of 10 or 12 matchups and predictions made on a card which is provided by the MLL. Bettors can either bet on the winner of a given selection of teams or players. Usually, pro-pick pools in Manitoba cost C$5 each, and the pool pays out winning wagers on 60% of the bets made in the pot.
PLAYNOW MANITOBA
PlayNow.com is an online betting portal which is operated by the MLL together with the British Columbia Lottery Corporation. On the Playnow app, Manitoba players can wager on the above-mentioned sports betting games. It also has a live betting feature. However, there is no sign-up bonus like sportsbooks offer.
LOCAL BETTING VENUES IN MANITOBA
Manitoba is also home to a couple of offline betting venues where you can play slot machines, table games as well as VLTs. The main two casinos; McPhillips Station Casino and Club Regent Casino are of course owned by the MLL.
Other venues you can play at in Manitoba are as follows:
Aseneskak Casino – 180+ slot machines and table games
Sand Hills Casino – 300+ slot machines and table games
South Beach Casino – 600 slots and table games
MANITOBA'S DEMOGRAPHICS
The province of Manitoba has an estimated population of 1 352 million according to 2018 statistics. Slightly over 32% are Canadians, and then other major groups recorded are English, French, Scottish, German, Irish and Chinese.
MANITOBA GAMBLING HELPLINE
Addictions Foundation of Manitoba
Gamblers Anonymous
More Canadian Provinces with Sports Betting: