NHL PROP BETS GUIDE
Proposition bets are another way of making real money wins when betting on the National Hockey League (NHL). NHL proposition bets, or prop bets, are not only fun and exciting but very rewarding. NHL prop betting is a good way for hockey fans to spice up their betting action. If hockey prop bets are what you're looking for, you're at the right place. In this guide, you will learn how NHL prop bets work, find the best strategy for NHL prop betting, and sports betting sites to play hockey prop bets.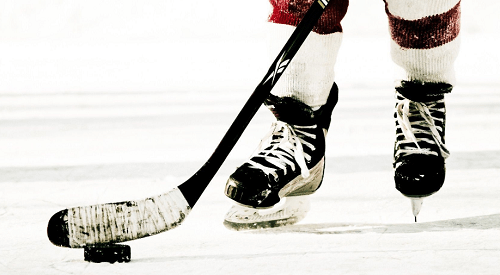 BEST NHL PROP BETS ONLINE SPORTSBOOKS
WHAT IS A PROP BET?
A prop bet, which is short for proposition bet, is a side wager on things such as individual player performances, season outlooks, scoring occurrences, and anything else an online sportsbook may think off. Hockey prop betting adds excitement to the sport.
HOW NHL PROP BETTING WORKS
NHL prop betting shouldn't be any difficult if you're familiar with the basics of NHL betting, especially if you clearly understand money line bets. So, an example of a prop bet would be:
Which team will score the first goal?
New York Islanders +150
Detroit Red Wings -130
If you think the Islanders will score the first goal then you will be risking $100 to earn $150, whereas if you think the Wings will score the first goal you will be risking $130 to win $100.
Some hockey prop bets also revolve around individual players. The criteria for calculating NHL player prop bets is not any different.
NHL PROP BETTING:  STANLEY CUP FUTURES
This is when players wager on who will win the Stanley Cup. The odds for Stanley Cup Futures change daily depending on who's performing best and who isn't. This also includes player injuries and other factors. If successful, Stanley Cup futures can be very rewarding. Betting on the favorite usually have odds of 8:1 or even higher. Stanley Cup Futures usually fall under NHL prop bets at some bookmakers.
See Also:
WINNING STRATEGY FOR NHL HOCKEY PROP BETS
Although NHL prop betting may look simple and straightforward, it can be quite tricky. This is because you are dealing with more uncertainty than regular game lines. So, the pro tip would be that bettors need to be prepared for variance and spread their bankroll around. Remember even star players can suffer injuries throughout the year, so you betting on the best player is not always guaranteed. So, be sure to keep yourself updated on player injuries and performance. Also, look at how a team performs if a star player is not around.
Another key factor is to avoid making bets which are impossible to beat in the long run. These are NHL prop bets with a strong house edged as they might result in making you lose money in the long run. Don't forget to research, research, research: check previous scores, standings, and acquire all the information you may need on the team you wish to bet on. And always choose a sportsbook with the best NHL prop betting odds like ones on our list above!